Julie Tomberlin MD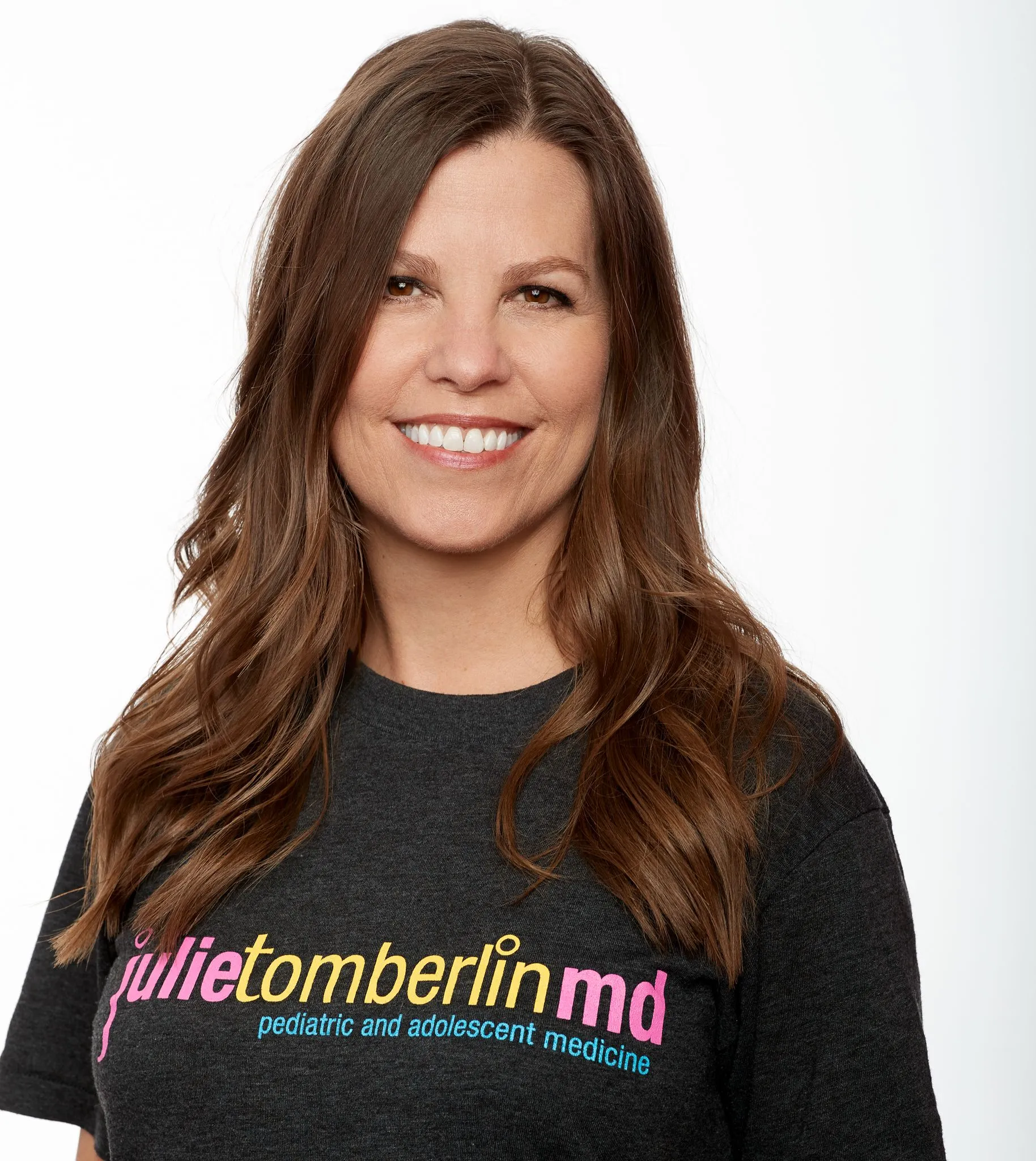 Dr. Julie grew up in Arlington, Texas where she graduated with honors from Arlington High School. Not wanting to be too far from her family, she attended Southern Methodist University. During her senior year in college, her mother, back in Arlington, Texas, became pregnant. Dr. Julie moved back home to Arlington for the last few months of her mother's pregnancy and the first six months of her new baby brother's life. Not wanting to be too far from her baby brother, she felt lucky to be accepted to one the of the top medical schools in the country - UT Southwestern Medical School. It was during these first few years in school and her brother's life that she decided to become a pediatrician. His day to day development and curiosity inspired her to pursue a career in pediatrics and to become a doctor for children in Mansfield. She graduated medical school in 1999, and began residency later that year at Children's Medical Center.
Dr. Julie finished her residency in the summer of 2002 and married her sweetheart, Bradly Tomberlin, later that year. They moved to Mansfield and she opened her pediatric medical practice just a few miles away on Hunters Row Court in January 2003. Dr. Julie quickly developed her "style" of pediatrics, focusing on teaching, spending time with the kids, and getting to know the families she treats. As a pediatrician, Dr. Julie wanted to make sure the children she cared for also knew that her pediatric office was a warm, inviting place for them to go.
She found that she could be an effective pediatrician while in jeans and a ponytail. Her parents discovered that the children are much less frightened this way than when she wore a white doctor's coat. Also, playing on the floor with the kids makes for a much more pleasant experience for everyone involved (patient, parent, and pediatrician!).
Dr. Julie currently resides in Mansfield with her husband and their 2 dogs. She loves this community and thrives on the excellent care given to her patients through her pediatric practice. As she often says, she feels called to do this work and couldn't imagine life without "her kids." Being a pediatrician in Mansfield has been a life goal fulfilled.