Kelly Hopton-Jones
Kelly Hopton-Jones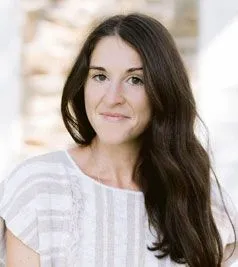 Kelly is born and raised in Pennsylvania, but moved to Texas after graduating with her Bachelor of Science in Nursing from James Madison University. She worked at Texas Health Harris Methodist and Cook Children's Medical Center before returning to school at University of Texas at Arlington for her Masters of Science in Nursing. She graduated in 2017, and moved back to her hometown, working in primary care at the Children's Hospital of Philadelphia. She has experience as an undergraduate pediatric clinical instructor for Chamberlain University, and really enjoys teaching.
Kelly is married to a born and raised Texan, and they welcomed their daughter in July of 2022. Kelly and her husband had difficulty getting pregnant, and she empathizes with families who similarly have a journey to parenthood that is different than they anticipated. Kelly wrote a children's theme book during their journey with infertility called "Someday" to provide hope in the season of wait before your someday is here. Soon after their daughter was born, they followed their hearts back to Texas in November of 2022. They have been busy renovating their 1970s fixer upper, and soaking in all of the moments with their daughter and chocolate lab, Waylon. Kelly and Brian both enjoy trail running, hiking, camping, and a simple love for being outdoors. They enjoy traveling to the mountains, and have a special love for New Mexico.
Kelly is excited to be working with Dr. Tomberlin and her team after taking some time to be home with their daughter. Kelly loves building a relationship with her patients and families, and loves the continuity of care in primary care pediatrics.